4TH INTERNATIONAL CONFERENCE ON INNOVATIVE PRACTICES AND RESEARCH:
On the path to diversity and social justice
October 19th and 20th – 2023. Centro de convenciones- Universidad de Córdoba Montería. Colombia
INTRODUCTION 
The 2023 International Conference is a space for academic dialogue among teachers, researchers, pre-service teachers, and students of foreign languages in local, national, and international contexts. This year's conference aims at recognizing innovative practices and research on the teaching of English or any other foreign language that explores local and global issues (i.e., climate crisis, biodiversity, and racism) and portray diverse life histories, perspectives, identities, and explicitly allow for the identification of power relations which usually obscure the voices of the oppressed. Likewise, the conference addresses a critical perspective of language teaching that not only recognizes oppression and differences but promotes action and transformation.
E-MAIL
ictefol2023interconference@correo.unicordoba.edu.co
INVESTMENT
TEACHERS, PRESENTERS: 250.000 $ COL
STUDENTS: 50.000 $ COL
INTERNATIONAL SPEAKERS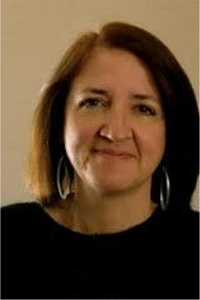 BEATRIZ DUPUY
PAÍS EEUU
Co-Director, Center for Educational Resources in Culture, Language & Literacy
Professor, Department of French & Italian
Professor, Graduate Interdisciplinary Program in Second Language Acquisition & Teaching
Dr. Dupuy's research focuses on language teacher professional development, literacy-based approaches to teaching and learning, multimodality, digital social annotated reading, and on experiential learning as a theoretical and practical framework for language education in home and study-abroad contexts. She has authored and co-authored numerous articles and book chapters. She and Chantelle Warner (University of Arizona) recently guest edited a special issue of
Intercultural Communication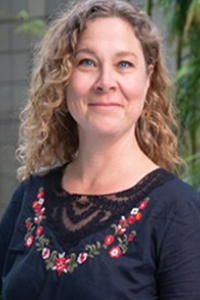 CHANTELLE WARNER
PAÍS EEUU
Associate Professor of German and Second Language Acquisition and Teaching at the University of Arizona, where she co-directs the Center for Educational Resources in Culture, Language and Literacy (CERCLL), National Language Resource Center supported through the U.S. Department of Education. Since 2014, she has also served as the Language Program Director for German Studies.
Dr. Warner's research crosses the fields of applied linguistics, stylistics/poetics, and literary studies. Together with Niko Euba, she is author of the textbook Lesewerkstatt DaF: Literatur Lesen Lernen (Klett Verlag) for advanced German learners. She is particularly interested in how individuals engage in creative, playful, and subversive language use as they negotiate complex social and symbolic worlds. This has informed her research in a variety of areas related to applied linguistics and language/intercultural education including…
1.aesthetic and experiential dimensions of language teaching and learning
2.multiliteracies pedagogies
3.technology-enhanced second language literacy development
4.literature and intercultural learning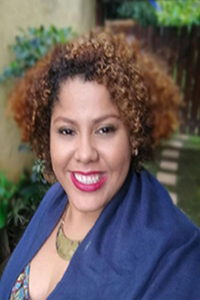 VERONICA OGUILVE
PAÍS COSTA RICA
Graduate Research Assistant
Veronica Oguilve is a doctoral candidate at the University of Arizona, pursuing an interdisciplinary degree in Second Language Acquisition and Teaching (SLAT) with a minor in Teaching, Learning, and Sociocultural Studies (TLS). She specializes in second language acquisition, digital literacies teaching and learning, and digital equity. Veronica has made connections across several disciplines, including the SLAT program, College of Education, K-12 schools, and Community Based Organizations in Tucson. She is collaborating on multiple projects to connect second language teaching and learning to the interdisciplinary areas of digital literacies, equity and inclusion, and community making, which includes STEM and the arts.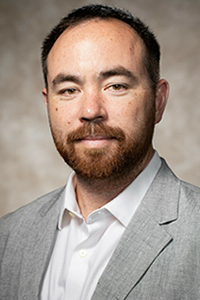 CURTIS LEE MAUGHAN
PAÍS EEUU
Director of the World Languages and Digital Humanities Studio at the University of Arkansas. His research embodies the meaningful coalescence of German Studies and emerging digital technologies,
He managed the Master's program in Game Development and Research at the Cologne Game Lab (CGL)
PhD in German Studies, Vanderbilt University, 2021
MA in German Studies, California State University Long Beach, 2012
Co-Editor, German Gothic Literature: Variations, Adaptations, Transformations, (Anthem Press, 2022). Co-Editor, The Young Academics Workshop at the Clash of Realities, 2019-2020, (transcript, 2022).
As a language instructor, he employs digital tools and designs paradigms to create a more inclusive and accessible classroom experience for all students, from those in their first semester to advanced language learners.
SPONSOR